Characteristics of @ Heat Conducting Oil Boiler Compared with Traditional Heat Transfer Medium Water and Steam
Compared with traditional heat transfer medium water and steam, heat transfer oil boiler has the following characteristics: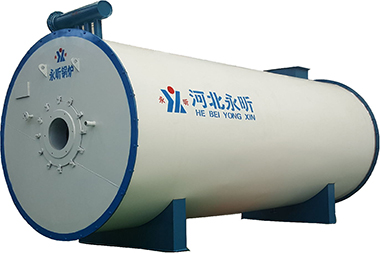 1. High operating temperature can be obtained under almost atmospheric pressure. It can greatly reduce the operating pressure and safety requirements of the high temperature heating system, and improve the reliability of the system and equipment.
2. It can meet the technological requirements of heating and cooling at different temperatures in a wider temperature range, or use the same heat conducting oil in the same system to achieve both high-temperature heating and low-temperature cooling. It can reduce the complexity of system and operation.
3. The water treatment system and equipment are omitted, the thermal efficiency of the system is improved, and the maintenance workload of the equipment and pipeline is reduced. It can reduce the initial investment and operation cost of heating system.
4. Advanced process heat-conducting oil boiler is a new type of special heating boiler. It has the characteristics of low pressure and high temperature. Its working pressure is 0.1Mpa, even atmospheric heating temperature. Its liquid phase is 340 C or vapor phase is 400 C. The whole structure has certain elasticity. Considering the free expansion of each component after heating in operation, bending is adopted. In order to run safer and more efficiently, coil heating surface also adds energy-saving devices. The burning degree in furnace is strengthened and the flow rate is increased, which makes the coil heating surface more efficient, environmentally friendly and energy-saving services in various industries.